2015 TJD The Individualist Semillon
Just as the irregular bottle shape suggests, this is going to be unique. 'The Individualist' celebrates the Hunter Valleys most famed variety Semillon. 'The Individualist' is also a tribute to Peter's late brother, Trevor James Drayton (TJD), whom Peter shared a kindred spirit & attitude to life with.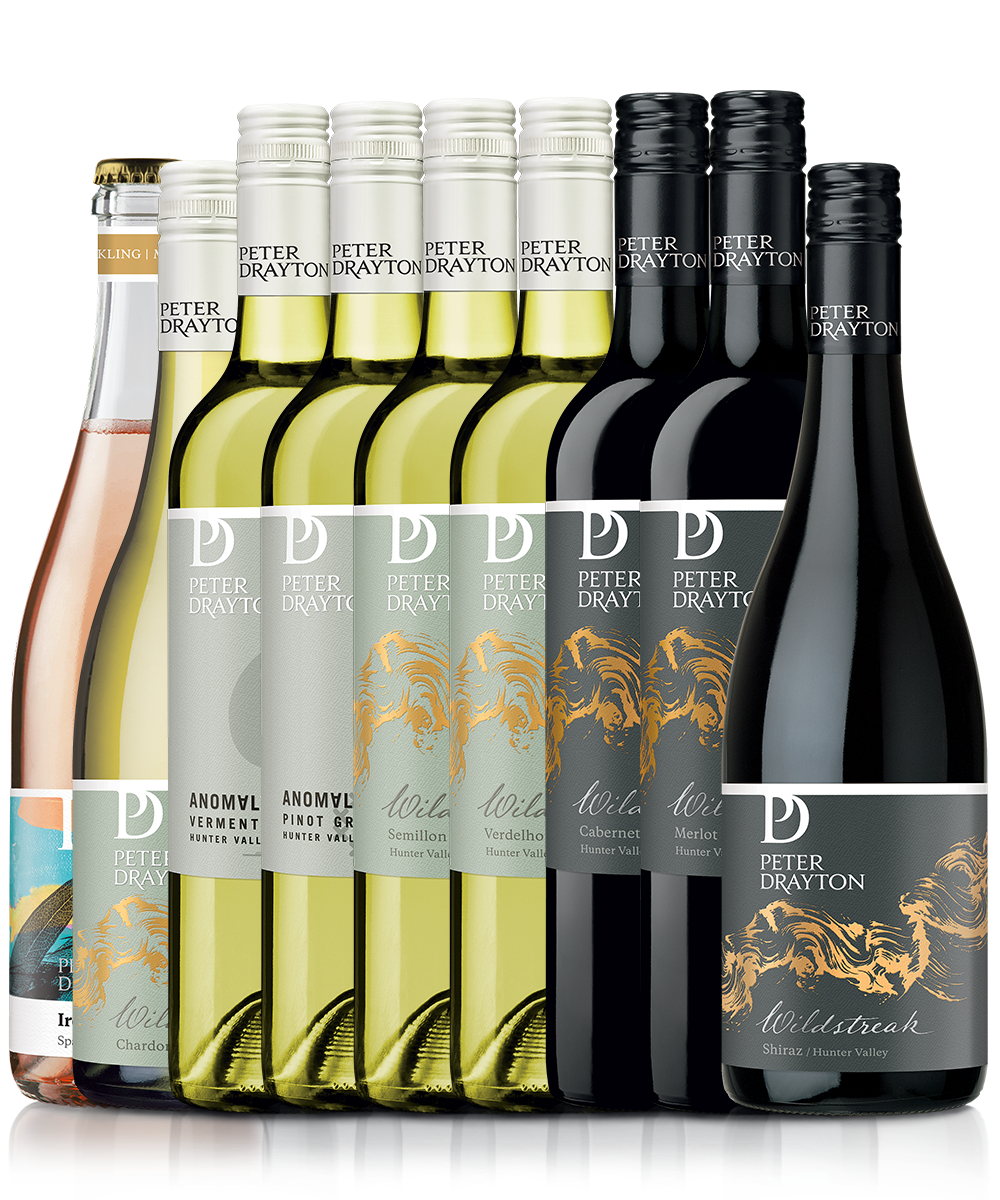 Peter Drayton Wine Club
Indulge in a curated selection of Peter Drayton's finest with our Wine Club. From $135, enjoy biannual deliveries, exclusive discounts up to 25%, and members-only perks. Elevate your wine journey—delivered with care, savoured with passion.
Learn more